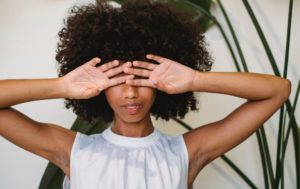 Let's talk about the importance of honesty when online dating, shall we? A recent poll taken by the research firm, OpinionMatters, shows that 53% of people tell a little white lie on their dating profile. That's more than HALF of the people you're going to swipe! Crazy, right?!
What NOT to do
Men most often lie about their job, position within their company, and height. Whereas, women most commonly lie about their weight and age.
I'm sure, on the first date, Paulo from Brazil will notice that you're 50 pounds heavier than your photos and that your fine lines were artfully masked by those cute bunny ears, pink nose, and whiskers. I would suggest bringing back the duck face before you use one of those animal filters on your profile again. That was a joke – please don't bring back the duck face. Please don't do either of those things!
I'm also sure that Emma from California will notice that you're not 6 feet tall when you can't get onto that roller coaster at the amusement park you suggested for your first date. She will probably believe you when you tell her that you're the CEO of your own company, but I'm willing to bet that she's going to become suspicious when you wake up each morning and put on your Walmart t-shirt before heading out the front door.
Look, there is nothing wrong with working at Walmart, or being 50 pounds heavier than you were 3 years ago, but there is something wrong with lying about it and presenting a false version of you. I get why people do it. They want to put their best foot forward when trying to meet the partner of their dreams, but those lies are working against you, not for you, and here's why.
What TO do
It's never a good idea to start a relationship based on a lie, even if you think it's harmless. It takes time to build real trust, but only seconds to lose it. Your partner will wonder, "Well, if he/she is willing to lie about that, what else will they lie about?" Once these lies are found out, that person will either move on, or move forward very cautiously, causing you to work harder in order to gain that trust.
Lying also shows a lack of confidence. If you're sensitive about your height, learn how to build your confidence and own it. If you're uncomfortable about your weight, make a plan to change it. If you hate your current job, start looking for one you're passionate about. There's nothing more attractive than someone who is confident and happy about where they are in life. It's even more attractive to see someone who has the ambition to make positive changes in their life. It's no secret that personal growth is hot!
In other words, the goal should be to get to a place where you don't feel the need to lie on your dating profile. When you truly love yourself (the good stuff and the icky stuff), someone else will love you for the exact same reasons. Now, open up that app and turn those lies into an optimistic reality instead. Be honest. Be authentic. Be you.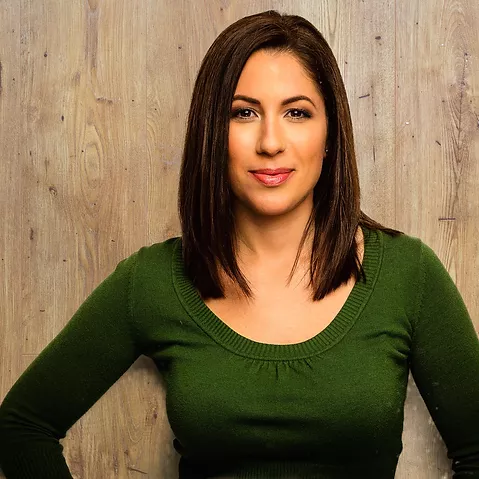 Author: Shantelle Canzanese, Dating Coach at date-struck.com
If you need help perfecting your dating profile, or would like to work with a professional dating coach one-on-one, learn more about working with Shantelle and her services at date-struck.com